We strongly believe that the life of a Christian should revolve around the ministry of the local church. We also strongly believe that a Christian's primary function is to win souls to Christ, and as such all of our energies are channeled in that direction.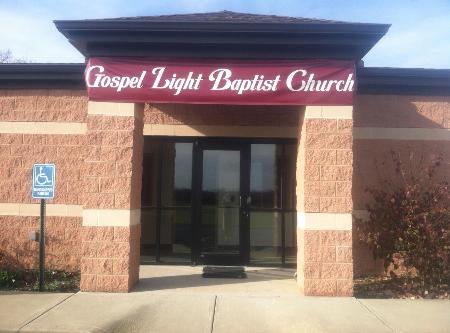 We believe the Bible is the inspired Word of God and holds the solution to all of man's problems. The Gospel Light Baptist Church is a compassionate, conservative, independent Baptist church for the entire family. Our services could be described as "traditional," though not stiff or formal, because we not only preach the Gospel but do so with love and compassion.
If you are looking for a church in which to grow and serve the Lord, the Gospel Light Baptist Church is the church for you! Our folks are friendly, excited, and eager to do something for the cause of Christ. Our vision is to grow, expand, further the preaching of the Gospel, see souls saved, and to see saved souls stirred once again for the Lord's service. We feel the Lord has great things in store for us in the days ahead, and we pray that you might join us in this journey.
Won't you visit the Gospel Light Baptist Church this Sunday morning? You'll find friendly faces and sincere hearts. We encourage you to join with our church family in experiencing the absolute truth and love in Jesus Christ.
See you Sunday!